La Diva of Tomatoes
So quick from harvest to grocery store, it's like you had picked them this morning! What's more, they grow just like in your own garden, without being affected by the weather or the cold.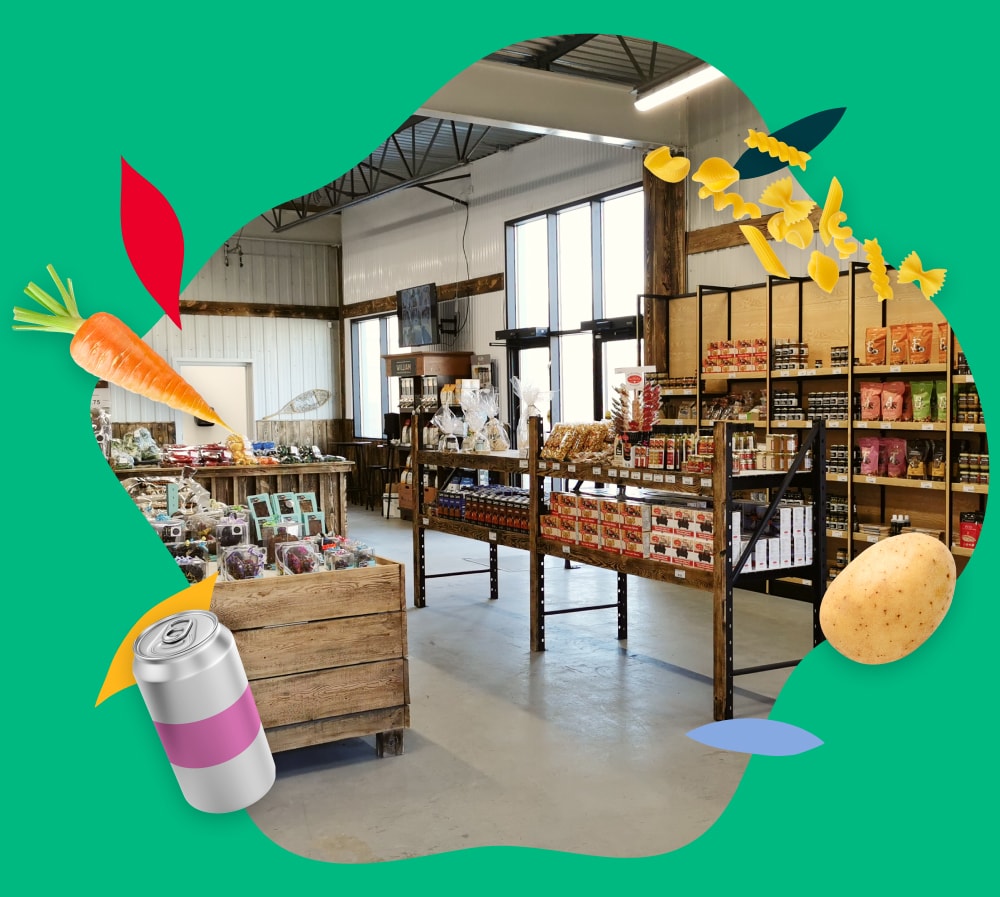 The Royal Market
It's the perfect place to stock up on fresh produce, soak up local flavours and discover Quebec's gourmet treasures! Come and get fruits and vegetables, fine cheeses, deli meats, ready-to-eat foods, oils and vinegars of all kinds, not to mention fresh, juicy La Diva tomatoes!
Opening hours
Monday to Friday 9 am - 6 pm
Saturday and Sunday 9 am - 5 pm
A Family Affair
Founded in 1995, Les Serres Royales is a family business located in Saint-Jérôme in the Lower Laurentians. Parents Cécile and Gilles Lemieux, along with their two sons Stephan and Pascal, have grown the company from 10,000 square feet to 4 million square feet today, the equivalent of a parking lot for 27,349 cars!
In 2020, Stephan and Pascal took over the business and became sole owners. They are proud to shift their operations towards green technologies to reduce their eco-footprint and to become a leader in the production of miniature and organic tomatoes year-round.
on your plate!
Les Serres Royales, a local family business, innovates to offer Quebecers tomatoes all year round, even in winter

Spaghetti sauce with beef and cherry tomatoes
Three Endearing Divas
Stella the little tomato is a grand, colourful and unique queen...just like our Quebec drag queen, Rainbow!
Stella, Rainbow and a young apprentice chef come together to cook delicious recipes that may appear simple, but prove to be difficult for our Diva, Rainbow!!!!
Follow the adventures of our three endearing Divas!
We're looking for...
Greenhouse technician
Under the supervision of the crop manager, the technician ensures the good health of the plants by applying all preventive methods and by intervening as needed to treat problems caused by insects and diseases affecting the plants.
Greenhouse worker
– plant at the beginning of the crop
– maintain the tomato plants
– harvest tomatoes according to company standards
– remove leaves from tomato plants according to instructions
– stake and sucker the plants
– prune plants
– apply organic fertilizer
– pack the harvested products
– clean up at the end of the crop